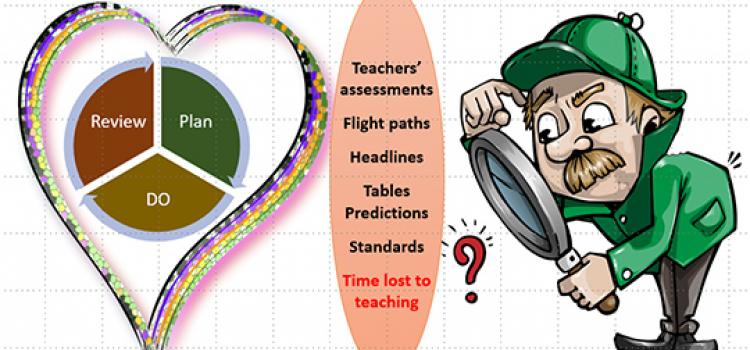 Get to grips with the new Ofsted Inspection framework in 60 seconds!
Turn sound or sub-titles on (click the settings gear icon) 
The way Ofsted inspects schools is changing from September 2019. Matthew Purves (Ofsted's deputy director for schools) says, "…a vast amount of teachers' time is absorbed into recording, collecting and analysing excessive progress and attainment data… And, in fact…they and we can't be sure that it is valid and reliable information.".
Heather Fearn (Curriculum Lead for Ofsted) says: "The Curriculum is the progression model."
The Times Educational Supplement says, "Clearly not all schools are happy about this proposal… those that have invested in tracking systems…  almost entirely with Ofsted in mind, only to be told that inspectors will ignore it."These dramatic changes are welcome educationally, but this obviously deprecates schools' current MIS systems and creates a need.  Forum is already configured to support the curriculum progression model, making it easy to generate programmes of study, schemes of work, unit plans, mark-books, and other curriculum planning and delivery tools.  Our intuitive curriculum mapping module brings together curriculum intent, implementation data, and evidence of 'impact' on a single page.
Script
Planning, teaching, and, assessment have always been at the heart of teaching. But Ofsted say a school standards industry has emerged, focusing on tables and headlines, and they no longer trust this data to be reliable, believing it leads to curriculum narrowing and disadvantage for some children. From September, Ofsted will only look at data in the context of the curriculum: not internal schools performance data. There is a new emphasis on meetings with teachers and school leaders to assess the intent, implementation, and impact of your curriculum, subject by subject. Inspectors will want to see vision, depth, and breadth in strategic planning and a logical sequencing of knowledge and skills acquisition. You will need to know what pupils have learned, where their specific knowledge and skills gaps are and how you intend to fill them. From September, Ofsted say your curriculum is the framework for your progress model. As a good teacher in a good school you have always taken care to organise, deliver, and assess a progressive curriculum. But now you will need to show Ofsted that you and your school are doing that, as effectively as possible.
Copyright and usage
The content of this article may be used only for non-commercial purposes under the following conditions
.1 Teaching children or training staff in-house
The content must be acknowledged as the work of Dr Adam Abdelnoor
Any resources used should be used unedited or altered in any way.
2. For other non-commercial activities
The content must be acknowledged as the work of Dr Adam Abdelnoor
Any resources used should be used unedited or altered in any way.
Any quotes references or other usage should be attributed to the author and cited as follows: 
Dr Adam Abdelnoor, 2018, The relational approach: user guide and manual (submitted manuscript)