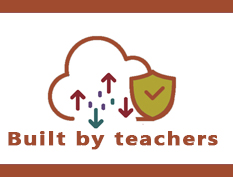 "The aim from the beginning was to create something which was as flexible as pen and paper with all the benefits that data processing can bring". 
The result is a system which engages front-line staff, supports their planning and record-keeping and gives managers an 'always current' view of the school's educational health.
Designed by teachers for teachers
Narrative's lead designer, a special school Headteacher, describes this vision as "pen and paper in the cloud".  
Five years in development, the App has benefited from an incremental approach based on user feedback. 
We found that every school's needs are different, so we made sure schools can configure Narrative to collect almost any kind of information.
We also realised that schools do not want to start from scratch, so we have provided a default configuration, based on your stated preferences, when you App goes live.
We pay as much attention to the needs of reluctant users, making their tasks easier and more intuitive, while making sure the data can be processed and analysed easily by frequent users.
Capture the moment: take a weight off your mind
"It's an opportunity to reflect on the day. It gives me a place to write down at the time all the many small but important things I want to remember". (Learning support teacher),
The app creates a log for each pupil and staff member, to which users can post notes and forms. There are only two 'entry points' for data so teachers quickly become used to adding information quickly.
Share resources and organise your curriculum resources and evidence of impact
Narrative organises teaching resources, manages assessment and test marks, and creates opportunities for teachers to
Manage extracurricular  activities like Duke of Edinburgh awards

Add point-in-time observations to student records which can be added to end of term reports

Create a chronology covering any specialist, welfare, or additional needs activities

Monitor timely responses to reports requiring action or intervention
"...this system is built by someone who understands education and the needs schools have, which is a real breath of fresh air!"  (Nico Sialelli, chief executive of Sheiling school)